In everyday life in cities, the city bike has become an indispensable part of the cityscape. It makes an impression through comfort, longevity and the almost limitless design. Whether to the office, the nearest supermarket or of course merely out for an 'amble' through the city, the city bike is the perfect companion. The main distinguishing features of a city bike are:
Hub gear
Wide, possibly spring-loaded saddle
Complete equipment with luggage rack, lighting, fender, etc.
Lightweight aluminum frame
Curved and comfortable handlebar
It should be comfortable! A comfortable saddle, also with suspension, is preferred. Even a basket is usually at the top of the wish list of extras. This can be mounted on either the luggage rack or the handlebars.
In creating the appropriate city bikes for your customers, we are happy to help and advise. Under the Partner category you will find a selection of suppliers that we maintain long-term partnerships with.
Ladies City Bike 28″, 8-Gear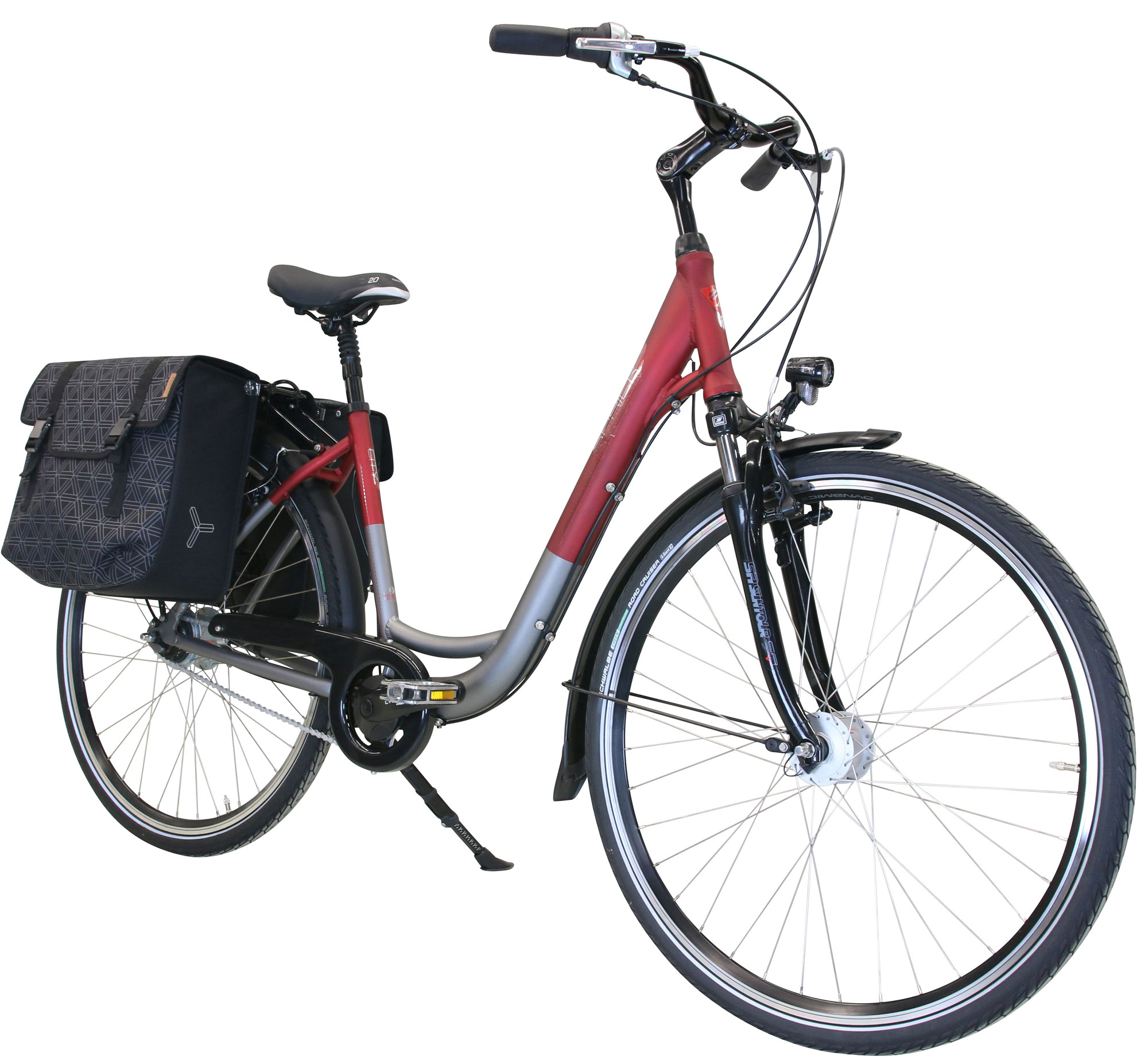 Ladies City Bike 28″, 7-Gear